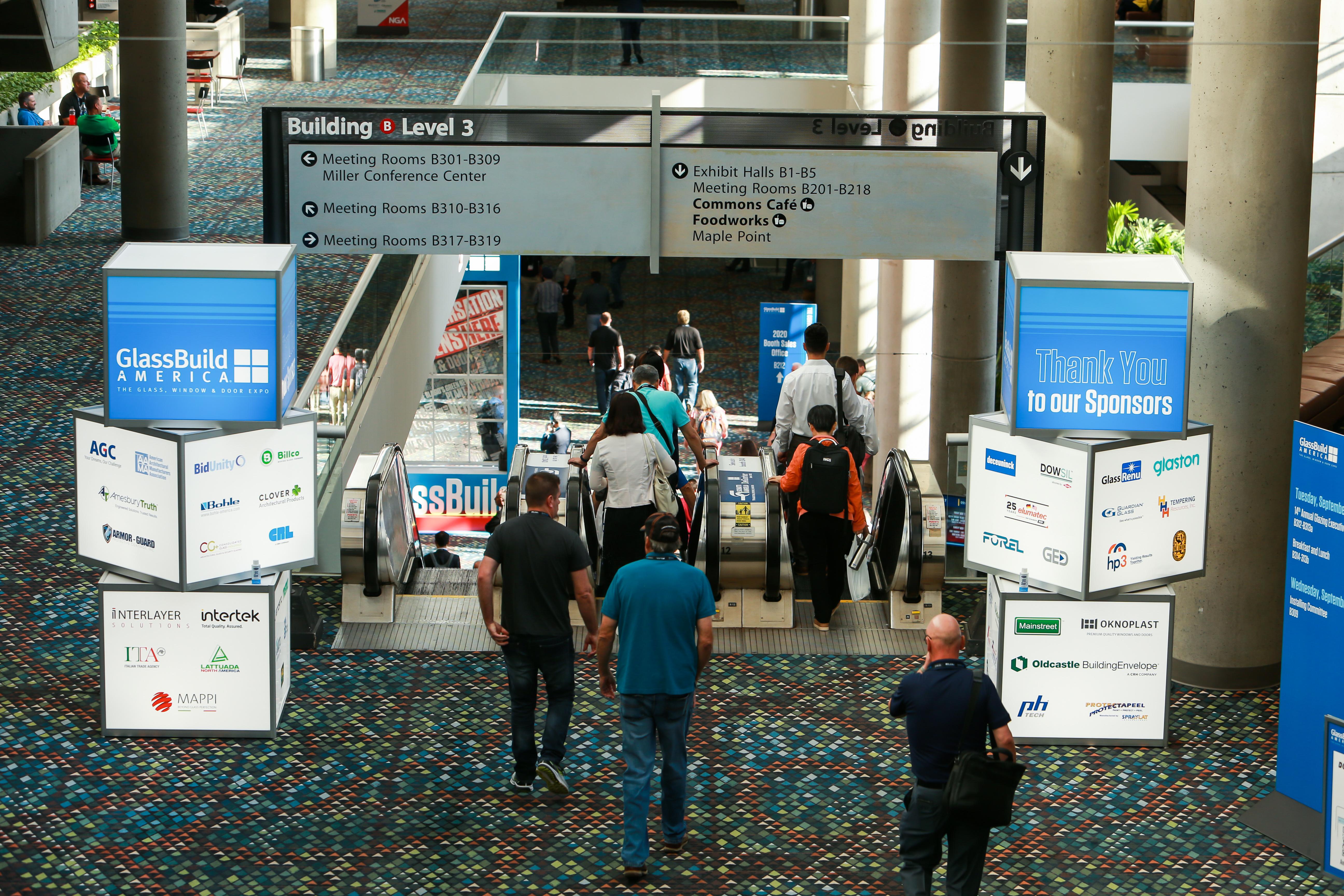 GlassBuild America is the largest event for the glass, window and door industries in North America
There is no better place to reach the largest audience of professionals in the glass and fenestration industries  
Support the industry
Network with prospective customers
Showcase your equipment, products, and services
Increase brand awareness
Hosted by the National Glass Association, the three-day event attracts exhibitors from around the world, showcasing what's next in machinery, equipment, products, technologies, and services. Our goal at GlassBuild America is to help you connect with more customers and increase your sales. 
Who Attends?
2019 GlassBuild America Attendee Demographics

Exhibiting Return on Investment

The median GlassBuild America buyer spends $112,500 on machinery, products and/or supplies they saw at GlassBuild America.

Source: 2018 and 2019 GlassBuild America attendee survey results.
ALERT: Do Not Accept an Offer to Purchase a "GlassBuild" Attendee List
It has been brought to our attention that companies solicit GlassBuild Exhibitors claiming to have a past or current attendee list. NGA does not provide or sell this information to any outside marketing communications companies per NGA's Privacy Policy. It is unknown to us how the lists of data are obtained or what they contain. Therefore, do not endorse a purchase from these companies in any way. We strongly suggest you do not engage in these solicitations. 
Complete your Booth Space Application Today
Need more help or information?