GlassBuild America is the largest annual gathering place for the entire glass, window and door industries in the Americas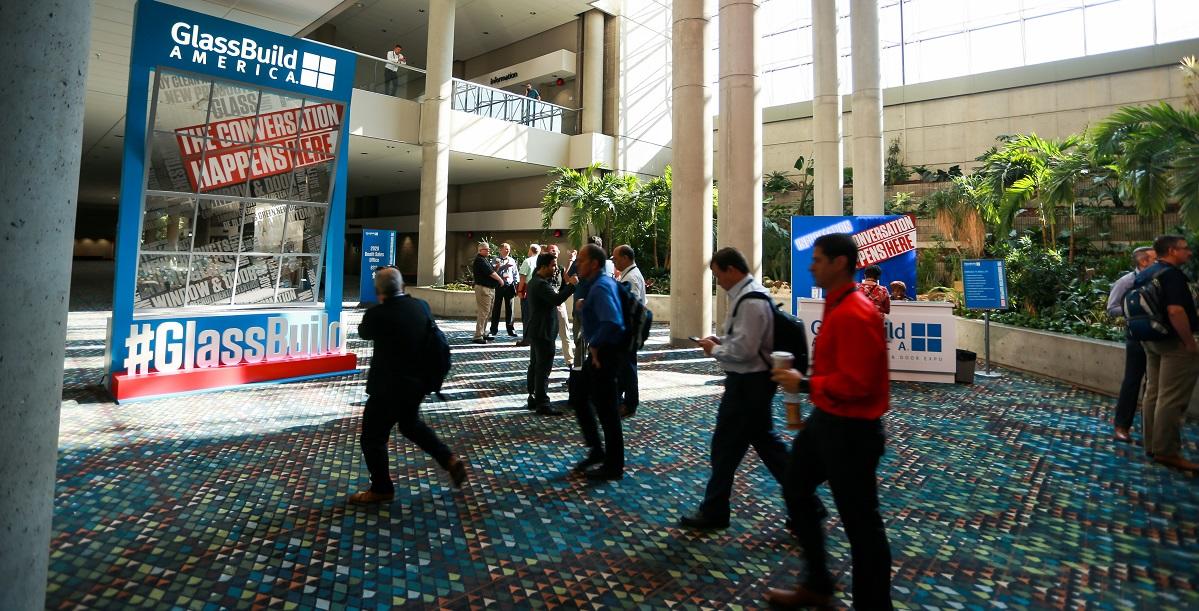 Produced by the National Glass Association (NGA), GlassBuild America is where buyers and sellers meet and learn how to solve their most pressing challenges.  The action-packed event also features live Exhibitor Demos, educational sessions, the annual Glazing Executives Forum, the NGA Glass Conference, and is supported by NGA's official publications—Glass Magazine and Window + Door magazine.
GlassBuild Stats (2019, Atlanta)

 

187,064 square feet     |     426 exhibiting companies     |     7,000+ attendees
NGA combined with the Glass Association of North America (GANA) in 2018 to create the largest trade association serving our industry. Our 1,700 member companies include glazing contractors, full-service glass companies, glass and metal fabricators, primary glass manufacturers and glass building product suppliers. 
NGA is a technical powerhouse that brings some of the best minds to the table to create technical resources and to promote and advocate for glass in buildings.
Our information bulletins and business resources help guide you and your company to success, and our online training courses at MyGlassClass.com teach basic job skills and knowledge that will complement your company's on-the-job training.
We bring news, product announcements, financial insights, and more directly to your inbox or mailbox through our official magazines Glass Magazine and Window + Door.
NGA produces events including GlassBuild America as well as the NGA Glass Conference and Building Envelope Contractors (BEC) Conference.
 
The 2021 edition of GlassBuild America: The Glass, Window & Door Expo will take place Monday, Sept. 13-Wednesday, Sept. 15, at the Georgia World Congress Center.