Speaker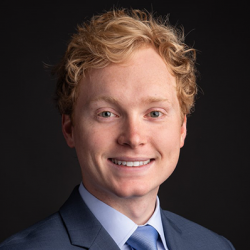 Connor Lokar
Connor Lokar is a program economist at ITR Economics. He provides economic consulting services for businesses, trade associations and Fortune 500 companies across a spectrum of industries. His economic insight and forecasting experience play a key role in ITR Economics' 94.7 percent forecast accuracy.
Session
Annual Economic Forecast
Back by popular demand, Connor Lokar returns to the Glazing Executives Forum to give an energetic and informative session on business-cycle trends, with a focus on the construction industry to help glazing company executives plan for the future.