Speaker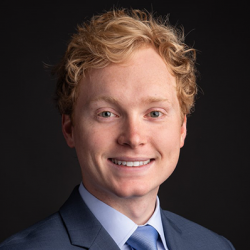 Connor Lokar
Connor Lokar has been giving economic keynotes, workshops, and webinars across North America since he joined ITR Economics in 2014. As ITR Economics' senior forecaster, Connor has a particularly keen understanding of how forecasts are derived. The resulting insights enable clients to make the most of their economic outlooks. Connor specializes in construction and industrial markets but consults and presents to businesses across all industries, helping them grow revenue and remain profitable through an everchanging business cycle.
Session
Keynote: Annual Construction Economic Outlook
Back by popular demand, dynamic industry forecaster Connor Lokar returns to the GlassBuild Main Stage for a special keynote on the economic outlook for construction. For the first time, Lokar brings his full-length forecast to the GlassBuild show floor. He will provide an in-depth look at the state of the economy and what's to come for glass companies, and he will offer essential insights and takeaways for glass and fenestration leaders to ensure they are prepared to face the coming challenges and opportunities from an always-changing construction environment. The session is presented as the 3rd quarter gift from the National Glass Association as part of its year-long 75th anniversary celebration. Attendees of the Glazing Executives Forum will receive priority seating.