Speaker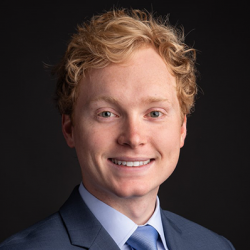 Connor Lokar
Connor Lokar has been giving economic keynotes, workshops, and webinars across North America since he joined ITR Economics in 2014. As ITR Economics' senior forecaster, Connor has a particularly keen understanding of how forecasts are derived. The resulting insights enable clients to make the most of their economic outlooks. Connor specializes in construction and industrial markets but consults and presents to businesses across all industries, helping them grow revenue and remain profitable through an everchanging business cycle.
Session
Annual Economic Forecast
Connor Lokar of ITR Economics is a regular headliner for the Glazing Executives Forum. He'll return to give his fast-paced, to-the-point predictions for construction business-cycle trends to help executives plan for the coming 6-12 months.