Company Profile
At Quanex, We're A Part of Something BiggerSM
Quanex is a global manufacturing company with a long history of serving OEMs in the fenestration industry. We are A Part of Something Bigger by improving the performance and aesthetics of end products through continuous innovation, helping customers achieve greater efficiency, dedication to giving back to communities where we operate and helping our employees learn, grow and thrive.
At GlassBuild 2022, visit our booth to discover a breadth of solutions for fenestration's toughest challenges. From insulating glass spacers to vinyl profiles, from door and window screens and more, one solution at a time, we're striving to build a brighter future for our customers and communities around the globe. Driven by innovation and fueled by technology, we're always thinking about what's next. And we're ready for it.
Products & Information
Mikron® house systems are a high-performance series of residential vinyl window profiles designed to meet the unique needs of specific regional residential markets. These products help meet the wide and varied needs of building professionals across the country. With maximized thermal efficiency and proven performance that stand up to the North American market's hottest and coldest extremes, residential window OEMs can trust Mikron® house systems for lasting beauty, operation and performance in a variety of climates.
Mikron® house systems include the Mikron® 9300 and Mikron® 8200 window systems and are ideal for both new construction and retrofit applications; exclusively formulated with Quanex's proprietary MikronBlend® vinyl compound across all Quanex manufacturing facilities for extreme batch consistency; available in a variety of configurations to suit your needs; AAMA certified to provide peace of mind from production to installation.
Image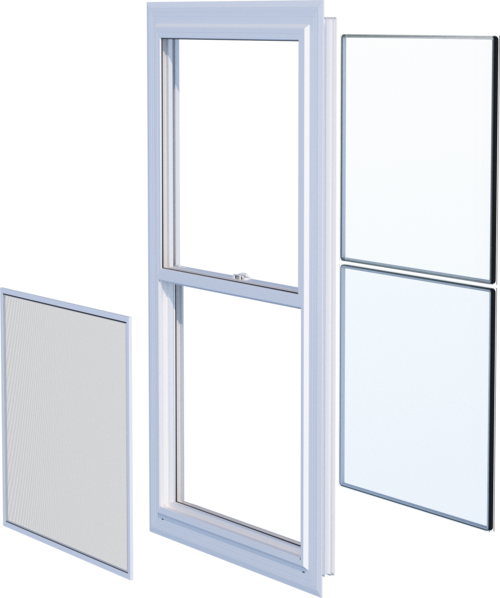 Super Spacer revolutionized warm-edge technology more than three decades ago and continues to lead the market. The product is used in energy-efficient window designs in residential and commercial applications all over the world, and as architectural applications grow bolder, only Super Spacer has the established track record of proven performance that stakeholders can trust with its inherent flexibility and superior performance.
Super Spacer is a premium energy-efficient and sustainable solution for high-volume production of dual- and triple-pane insulating glass (IG), and it continues to be an ideal product for fenestration manufacturers everywhere. A true dual-seal warm-edge spacer line, Super Spacer products use a high-performance acrylic adhesive for their structural seal, backed by a moisture vapor seal.
Energy efficiency and sustainability are top priorities for architects and builders globally who are continuously seeking the perfect balance of energy excellence, aesthetic beauty and precision. Super Spacer offers the best of both worlds and has demonstrated the proof of performance, reliability and thermal excellence that can be trusted to stand up to today's most demanding designs and efficiency requirements.
Image