Company Profile
Rider Glass, established in 1993, is one of the oldest names in the glass business, the name has become synonymous with every type of glass shipped from China. Our ever-expanding network is now supplying glass from Vietnam, Malaysia and Africa.
Rider Glass provides high quality flat glass and fabricated glass products for exterior and interior applications.
Rider Glass products range include: Clear Float glass, Tinted and Reflective glass, Silver mirrors, Aluminum mirrors, Copper Free mirrors, Laminated glass, Clear and Colored Pattern (Figured) glass, Tempered glass.
Rider Glass has its own joint venture factories and all our products are internationally certified.
Products & Information
Antique mirror is one kind of silver mirror whose pattern is of different chemical composition not printed. We provide antique mirror in different sizes which include 1830 by 2440 millimeters, 3300 by 2440 mm, etc. The product is available in thicknesses such as 3 mm, 4 mm, 5 mm, 6 mm, 8 mm and 10 mm. The mirror is extensively used in hotels, places of entertainment like KTV, light decoration, antique furniture, picture frames and many others.
Image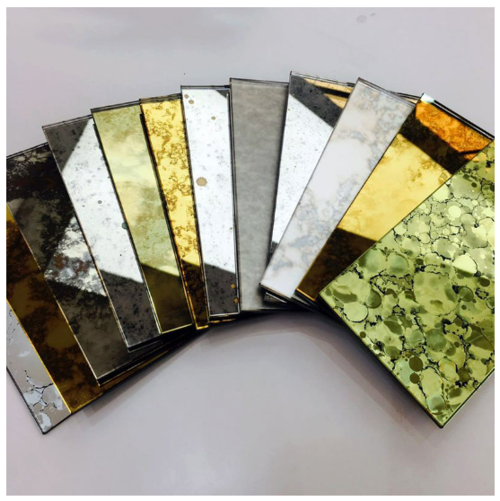 The tempered glass produced by Rider, for those architects who have to meet building standards and safety requirements, is a perfect choice. Only tempered glass can take the high strength and thermal stress. Thermal stress is a common cause of architectural glass breakage. In case the glass is broken, it will break into small particles with smooth edges, which will not hurt people. These safety characteristics also make tempered glass a model of automobile glass application. To ensure the quality of glass, Rider will conduct the hot dip test on all tempered glass products before packing and loading for a safe arrival. Rider can produce the flat of curved tempered glass. The size can be customized and different tempered logos can be printed on the glass according to customers' requirements
Image