Company Profile
Guardian Glass is one of the world's largest glass manufacturers of float and fabricated glass products for commercial, interior, residential and transportation applications. You'll find Guardian glass on some of the most iconic architectural landmarks and our facilities all over the world. Our teams produce 310 miles of glass every day and 700 unique products globally. We continuously work to create new glass products and solutions to help you See What's Possible™.

Guardian SunGuard® low-E coatings portfolio – Providing outstanding energy performance and multiple appearance options
Guardian ClimaGuard® low-E coatings – Meeting climate and code needs of residential windows across North America
Guardian UltraClear® low-iron glass – Presenting exceptional clarity that elevates light transmission and views that are true to life
Jumbo coated glass 
Bird-friendly coated glass 
Products & Information
ClimaGuard™ 55 coated glass offers a best-in-class solar heat gain coefficient for the mid-VLT category product (as of this publication) to help residential window manufacturers meet increasingly stringent energy standards with industry-leading performance.
Designed for ENERGY STAR® Version 7.0 compliance in the Southern, South-Central and North-Central zones of the United States, ClimaGuard 55 coating is a double-silver product with triple silver performance. It provides a visible light transmission of 55%, a U-Value of 0.243 to support thermal insulation and a best-in-class solar heat gain coefficient of 0.258.
ClimaGuard 55 will give homeowners in warm climates a subtle, neutral aesthetic while helping to reduce unwanted solar heat and glare without darkening the room, helping to create bright, inviting interiors and clear views. By helping keep homeowners ahead of energy efficiency standards, ClimaGuard 55 will bring value for years to come.
Standard IGU Configuration: Surface #2
Triple-pane IGU: Surface #2 and/or #5
Sizes: 72 x" 84", 72" x 96", 96" x 130" and 96" x 144"
Thickness: 2.3mm–5mm
Can be heat-treated and tempered for safety and thermal stress resistance
Guardian Glass can support manufacturers and builders using this glass meet new codes with little to no modification of window designs.
Image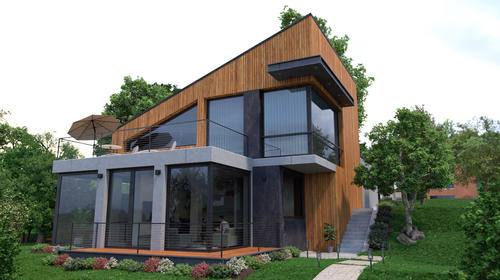 New SunGuard™ SNX 70+ coated glass helps meet the architectural community's desire for glass that combines high visible light transmission and a neutral aesthetic with strong thermal and solar performance. The newest addition to Guardian Glass™ North America's commercial range of triple silver coated glass, SNX 70+ coated glass has a visible light transmission of 68%, winter-night U-value of 0.28, and solar heat gain coefficient of 0.28 on UltraClear™ low-iron glass* to help buildings improve energy performance.
*Reflective of center-of-glass performance simulated as a standard 1" double-paned IGU with an air-filled cavity. With argon, solar performance would be a 0.27 and U-value would be a 0.24.
When viewed at an angle, triple-silver low-E products can experience color shift/change. SNX 70+ coated glass was developed to provide neutral, slight gray appearance so reflected color will be more consistent whatever the viewing angle. 
Targeting growing architectural trends for greater color neutrality and focusing on helping to ensure consistent aesthetic whether glass is viewed directly or at an angle, SNX 70+ coated glass expands Guardian's range of triple-silver SunGuard low-E coating innovation with an aesthetically pleasing, high-performing option that helps buildings deliver the attractive exteriors and bright, comfortable interiors architects seek.
Image