Speaker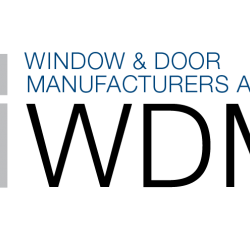 Window and Door Manufacturers Association
Session
-
Washington, D.C. continues to experience record levels of gridlock and the upcoming November election will further challenge the ability for meaningful action. The COVID-19 pandemic is also having a significant impact on federal and state OSHA regulations which are evolving in response. The Window and Door Manufacturers Association (WDMA) remains highly engaged in the legislative and regulatory arena on behalf of the window, door and skylight industry. In this session, WDMA's advocacy staff will provide an in-depth look at key issues facing Washington and the industry as a whole and where they're headed. Topics include:
COVID-19 relief legislation,

Energy tax credits,

Employer liability,

Other important legislative issues
In addition, WDMA will cover lobbying efforts at the state level, ranging from HFC regulation to state regulations on infectious disease safety compliance. 
In this WDMA presentation, Rhonda Schotz, UL, will summarize the various building codes and industry standards that apply to fenestration, the required testing need to certify the product and assist manufacturers in creating test plans that maximize the ability to certify non-tested products.