Speaker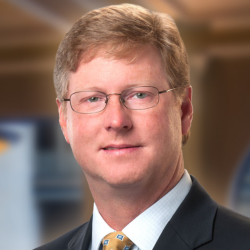 Vic McConnell
Vic McConnell is a registered Professional Engineer and is a LEED® AP. Since 2004, he has taught "Construction Law and Contracts" as an adjunct professor for Vanderbilt University's School of Engineering. Vic joined Smith, Cashion & Orr as an associate and became a Member of the firm in 2005. Mr. McConnell represents architects, engineers, surveyors, owners, developers, general contractors, subcontractors and suppliers in connection with a variety of construction project types. 
Session
Lessons Learned: Risk Management Case Studies
During the Glazing Executives Forum, hear real-world case studies of construction jobsite and contract issues that led to serious legal issues for contracting companies. The case studies offer a closer look at contractual disagreements and even serious jobsite ethical concerns, noting where things went wrong and how mistakes might have been avoided. Attendees will come away with actionable take-home strategies to help manage risks and protect their companies.