Speaker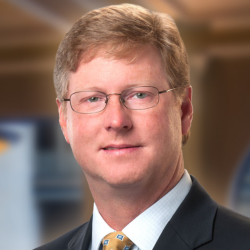 Vic McConnell
Vic McConnell is a registered Professional Engineer and is a LEED® AP. Since 2004, he has taught "Construction Law and Contracts" as an adjunct professor for Vanderbilt University's School of Engineering. Vic joined Smith, Cashion & Orr as an associate and became a Member of the firm in 2005. Mr. McConnell represents architects, engineers, surveyors, owners, developers, general contractors, subcontractors and suppliers in connection with a variety of construction project types. 
Session
Contracts to Protect Your Business in an Uncertain Environment
Contract glaziers are facing a daunting and unpredictable construction environment, with supply chain problems, material shortages, increasing lead times and rising costs. How can companies of all sizes protect themselves and ensure they aren't left holding the bag for rising costs and delays?