Speaker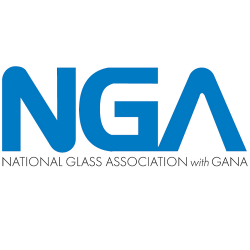 National Glass Association
Session
-
Does all glass need to be heat soaked? What is anisotropy? Do all railings require laminated glass? Tell us more about safety factors for guards. In this session, a panel of glass industry experts will respond to top questions from the design community.
This session is also ideal for new professionals to the industry.
Schools increasingly look to glass and glazing to better protect students in the event of threats, from fires to intruders or active shooters. Find out about the range of solutions the glass and glazing industry can provide to keep occupants safe, learn about the test standards and code requirements, and hear guidelines for designing safer schools. 
This session is designed to educate architects about the impacts of solar energy as it's reflected off buildings. It will offer design considerations to reduce the possible effects of the reflective characteristics of exterior cladding materials and glazing systems. Environmental, architectural and material elements will be discussed with regard to how each impacts reflectivity levels.
Presented by GPAD
Join representatives from leading residential and commercial glass fabricators and suppliers as they discuss trends in the industry, top challenges, Industry 4.0 and more.
Presented by the NGA and NAWIC
Hear from a panel of women executives in the construction industry, including the new president of the National Association of Women in Construction. In the midst of an ongoing labor shortage, how can companies recruit more women into the construction field? NAWIC has been in existence since 1955. How has the state of WIC changed over the decades?
Hear from the NGA Technical and Advocacy team about key market developments and how they might impact glass and glazing industry companies. From New York City's Green New Deal to new bird-glazing requirements, the NGA Advocacy Committee is working to keep companies informed about topics that will affect their business. Learn more during this session.