Speaker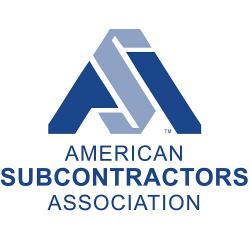 American Subcontractors Association
Session
-
This session takes a deep dive into construction contracts. Find out which prompt payment clauses can help your firm get paid, in full, on time. And learn how to negotiate for prompt payment clauses.
IPD, in which Owner/Developers, Design Professionals, Contractors and Subcontractors agree in advance to work collaboratively in the design and construction process is becoming more commonplace in the construction marketplace. Join the webinar and learn about how IPD affects your role and responsibilities on a construction project.
This presentation will show where the industry is headed in terms of recruitment and provide ideas to grow the number of craft professionals to meet the current and upcoming demands.