Image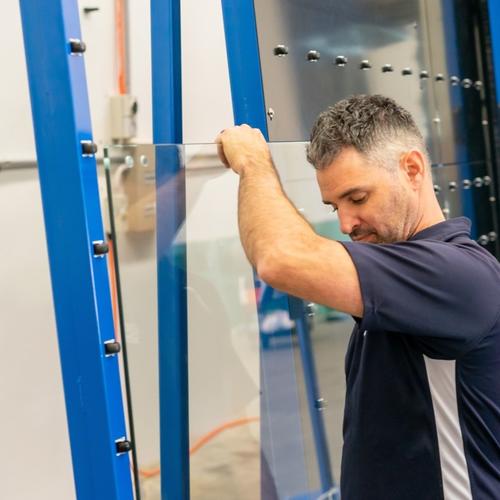 A high speed in-line coating solution for applying EnduroShield, the industry's best performing easy clean glass coating.
The X-Line fully automated machine combines uncomplicated design and smart technology to deliver a user friendly, high speed, efficient and economical coating solution for easy implementation. Designed and built by EnduroShield for customer driven functionality, the fully automated vertical or horizontal systems streamline the application of EnduroShield easy clean glass coating, allowing scalability to any size of operation.
Fast and efficient
30 seconds per panel / average of 12 meters per minute
In-line or stand alone
Reduces double handling and does not impact production flow
Driving value
Economically priced with less waste - an affordable machine which applies the right amount of coating, every time
Complete flexibility
Horizontal or vertical, single sided or double sided coating machine options available.
Installed in-line at some of the world's leading glass processing plants, reducing labour and product costs by up to 25%.
"As one of North America's largest shower door manufacturers, we have partnered with EnduroShield since 2009. The migration to the new X-Line, being a single piece flow solution provides us the flexibility and efficiencies consistent with our focus for continuous growth."
Jared Ross, Former President – HMI