Image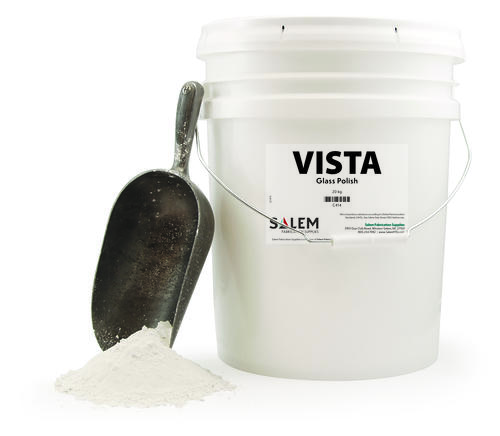 Salem Fabrication Supplies brings you Vista, an exclusive premium cerium oxide glass polishing compound. Vista is a versatile, competitively priced, white polishing compound that is equally effective in both production glass polishing applications and glass cleaning in pre-silvering scrubs. Vista's formulation exhibits a free-flowing sheeting action that reduces both carry-out and the necessity for the post polish cleaning of glass and equipment. Contact Salem today to learn more. GO BEYOND THE EDGE.
800.234.1982 | info@salemftg.com | www.SalemFTG.com 
Salem Fabrication Supplies is a division of Salem Fabrication Technologies Group, Inc.
We Are 100% Employee Owned.