Image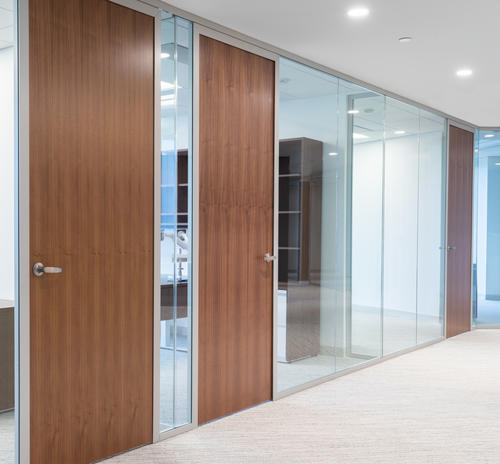 UNIQUIN is a new interior, demountable multifunctional wall system for room configuration and access application that appeals on both the visual and structural levels. It offers the possibility to individually design and separate interior space with glass – for higher transparency and advanced well-being. The coordinated design of all components is flexible, functional, and allows for subsequent modifications, if required. In addition, the acoustic element helps absorb sound waves and increase acoustic performance up to 41dB.
UNIQUIN features flush-fitting profiles complemented by hardware and locking systems in the same coordinated design. UNIQUIN can be fitted with fixed elements made of glass, or other materials in thicknesses between 3/8 inch and 7/8 inch. It is ideal for virtually any location requiring separate spaces such as relaxation areas in offices, break areas, conference rooms, hotel rooms where smaller, segmented space is needed, and large rooms where acoustic separation is needed such as fitness rooms.
Designers, installers and everyday users can take advantage of UNIQUIN's unique design and performance capabilities and ease-of-installation. Features include, but are not limited to matched design with individually combinable components: profiles, fittings, locking systems and more and integration with access control systems.