Image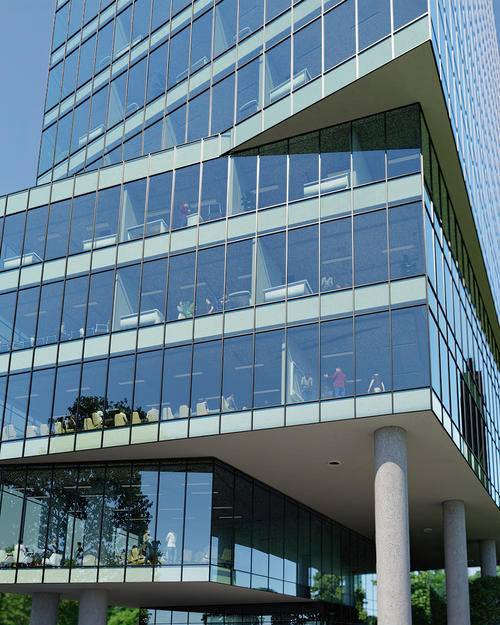 New SunGuard™ SNX 70+ coated glass helps meet the architectural community's desire for glass that combines high visible light transmission and a neutral aesthetic with strong thermal and solar performance. The newest addition to Guardian Glass™ North America's commercial range of triple silver coated glass, SNX 70+ coated glass has a visible light transmission of 68%, winter-night U-value of 0.28, and solar heat gain coefficient of 0.28 on UltraClear™ low-iron glass* to help buildings improve energy performance.
*Reflective of center-of-glass performance simulated as a standard 1" double-paned IGU with an air-filled cavity. With argon, solar performance would be a 0.27 and U-value would be a 0.24.
When viewed at an angle, triple-silver low-E products can experience color shift/change. SNX 70+ coated glass was developed to provide neutral, slight gray appearance so reflected color will be more consistent whatever the viewing angle. 
Targeting growing architectural trends for greater color neutrality and focusing on helping to ensure consistent aesthetic whether glass is viewed directly or at an angle, SNX 70+ coated glass expands Guardian's range of triple-silver SunGuard low-E coating innovation with an aesthetically pleasing, high-performing option that helps buildings deliver the attractive exteriors and bright, comfortable interiors architects seek.