Image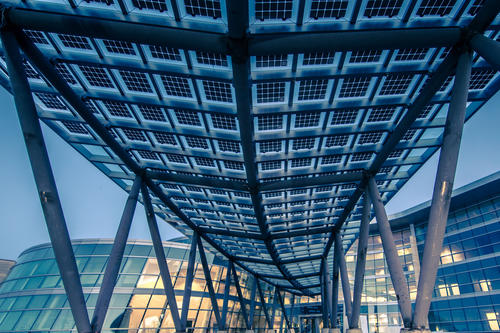 Solarvolt™ building-integrated photovoltaic (BIPV) glass modules allow you to use Vitro Glass products to produce CO2-free power — and even potentially replace conventional building components like wall cladding. To meet design and environmental performance objectives, Solarvolt™ BIPV modules can be used with Solarban® low-e coatings, Starphire Ultra-Clear® glass, Acuity™ low-iron glass, our full range of tinted glasses and virtually any other Vitro Glass product. 
Next-generation, energy-efficient design is inevitable when you start with new Solarvolt™ BIPV modules by Vitro Architectural Glass.  
Applications include building facades, sunshading, overhead glazing and balustrades.