Image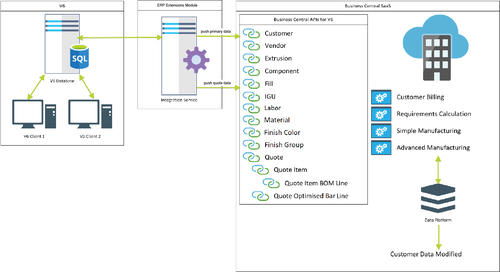 A pre-defined ERP solution for businesses - the ideal start-up option to power integration between Soft Tech V6 and Microsoft's Business Central.
Soft Tech's ERP Extensions Module offers a pre-defined ERP solution for businesses who want to make a start on improving efficiencies within their estimation.
The initial integration work has been done for you
Instead of starting from scratch, Soft Tech can provide a base data transfer to Microsoft's Business Central ERP platform. Once this base data is available in Business Central, you can choose to customize your specific requirements beyond the basic data, either internally yourself, or with the assistance of our specialist teams at Soft Tech.