Image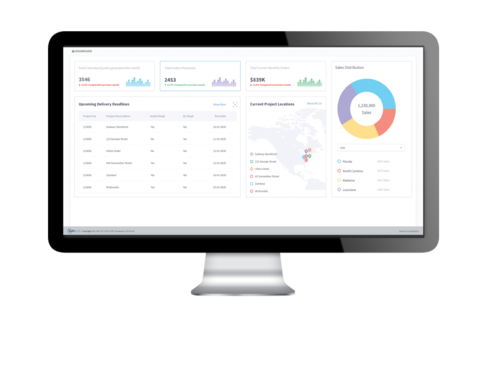 For Manufacturers who have a Dealer Network that want and need to quote their own projects and sell complete whole units quickly and efficiently.
Dealer Management Dashboard
For Manufacturers, keep on top of your dealer network requirements with the Dealer Module Dashboard. Gain unique intelligence to help manage incoming workload effectively while tracking estimates, orders, sales and geographic metrics.
Drawing Board Based Configurator for Dealers
Dealers can easily create frames requiring complex customization and dimensioning, e.g. low-rise storefront, with real-time 3D rendering for quotes. Send quotes directly to your customer. Once the quote has been accepted, place the order directly with the manufacturer, reducing quoting/ordering time for dealers.