Image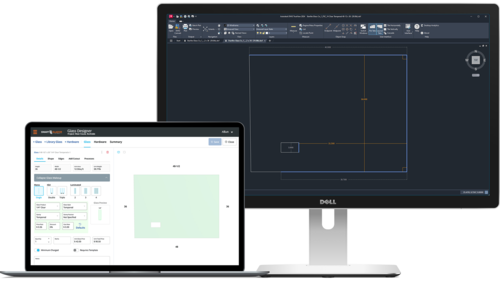 Streamline your Glass Fabrication Process with Smart Glazier Connect
Introducing Smart Glazier Connect, the innovative e-commerce platform designed to seamlessly integrate with your existing glass fabrication software.
This intuitive software provides fabricators with a user-friendly platform that makes it easy for glaziers to send orders to fabricators.
Glass E-commerce: Receive online orders for various glass types, from IGs to custom tempered glass, through our intuitive portal, supported by built-in alerts to intercept potential errors.
Mobile-friendly Drawing: Experience the industry's premier glass drawing software that outpaces the competition. Fully browser-based, compatible with mobile, tablet, and laptop devices.
Fabrication Ready: Receive drawings ready for fabrication, reducing turnaround time. Convert hand-drawn orders and import DXF/DWG profiles for efficient processing.
Integration Capabilities: Purpose-built send books that can be customized to export everything you need to fabricate your glass in one click. Export to popular fabrication software, such as A+W, Optima, Lisec, and Glasstrax. Create DXF/CAD files for CNC and waterjet machines.
Smooth Imports: Import orders from Showers Online® and more. Streamline data entry, improve efficiency, and boost fabrication output.
Smart Glazier Connect will revolutionize your fabrication process. 
Visit Booth 1813 at GlassBuild to see it for yourself!
or book a demo on our website http://www.smartglazier.com