Image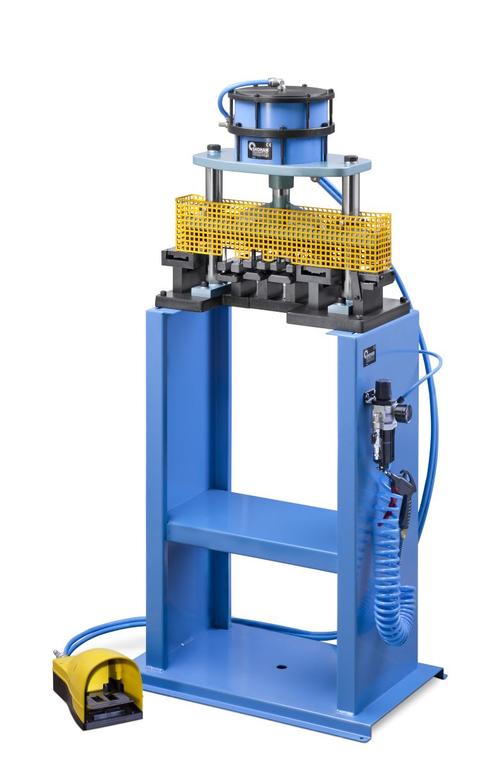 Pneumatic Punch Tools for Curtain Walls / Facade Systems / Commercial Systems / Storefronts / Commercial Entrances / Window Wall / ShopFronts.
Shoham's punch presses are designed to save valuable processing time by providing a fast and efficient production line. Unlike other machinery, pneumatic punching machines can eliminate the slow and tedious process and deliver in just a few simple stages. 
Our tools can punch multiple applications:
Pressure Plates
Covers / Caps
Head / Sill Anchor
Shear Block / Clip
Holes in Mullions (including countersinks)
Notch Heads and Sills to Clear Anchor Clips
Water drainage and weep holes
Mullion holes for shear blocks
Holes for screw spline application
Frame fabrication – Sill 
Center glaze, flush fronts, open back mullions, pressure bar / face cap dies. 
Advantages:
Faster than drilling and routing, labor time is spared on each and every punch
Fast and easy assembly
Operator friendly – only one operator is required
Dimensions / setup can be changed upon customer's request
Quick lead & delivery times.