Image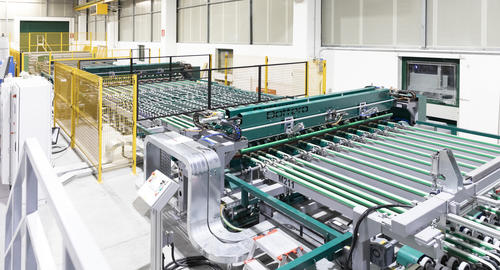 The new challenge for the glass industry is to keep pace with increasing demands for productivity and flexibility by remaining competitive. This entails a new entrepreneurial spirit, investments and, above all, a reconsideration of the corporate organization.
For over 60 years Bottero S.p.A. has been responding to these challenges with professionalism and expertise, thanks to its proven experience in integrated glass handling and storage systems, in cutting systems for float and laminated glass, beside the technologies 4.0 combined with AI.
With over 200 plants for the float glass production, Bottero is the "unmissable" partner for all those that produce and transform the glass.
Being the global indisputable leader in the field of cutting tables, Bottero S.p.A. expresses itself at its best in the integrated systems of storing, handling, cutting and processing of glass (grinding and drilling also in shape) with a wide range of products.
Some of our proposals:
Automatic warehouse equipped with aerial overhead gantry systems;
Shuttle system for the automatic feeding of cutting lines;
Automatic stocking system of rest pieces;
High-performing cutting line 548LAM X-Y for laminated glass;
Automatic cutting lines for laminated glass and float glass (363BCS);
Automatic robotized area with automatic unloading on A-racks, L-racks and harp racks