Image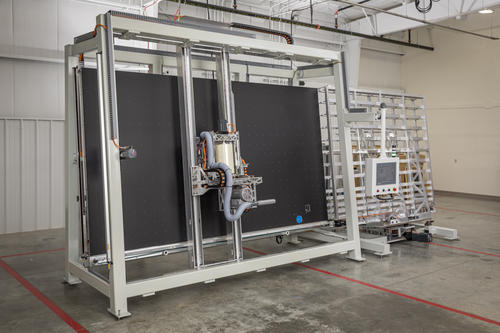 PDS PROFILM System allows fabricators to protect their glass immediately through a high-speed inline applicator that is capable of maintaining insulating glass (IG) line speeds.
Why People Choose Protective Film
Product cleanliness from factory to finish
Reduces end of job cleaning time and costs (weld splatter, stucco, paint, mud, concrete, etc.)
Reduces potential for damage during manufacturing
Minimizes scratches during installation
Reduces product returns
Replaces interleaving between IG units
Serves as low-cost insurance
PROVIDES A POSITIVE EXPERIENCE FOR THE CUSTOMER!
System features:
Auto measuring technology that simplifies the life of the operator
Fast – ability to film more than 1,500 operating sized units per shift
No film trimming required. Operators just load and unload.
Module Sizes: 60 by 60 inches; 60 by 90 inches; 96 by 120 inches or made-to-order 
Accepts varying widths of film (8 to 16 inch)
Adjustable edge cutbacks (minimum 1⁄2 inch from edge).