Image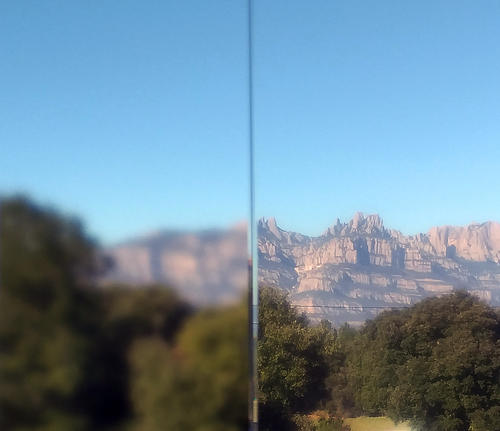 LuxPrint See-Through is the new anti-glare and anti-reflective glass for vision-through façades or windows with a most exclusive feature: it's the world's unique anti-glare acid-etched side 1 glass you can see through, even miles away at the distance, with good image definition and no blurs.
Without coatings, films, nothing added, just and only glass with a specific structured surface for a sustainable architecture. It is available in standard size 126"x88" in glass sheets nad also oversized glass up to 354" (9 meters) long, for an outstanding and singular architecture design.
LuxPrint See-Through line is composed by 3 finishes: LuxPrint 6, LuxPrint 8 and LuxPrint 10, with different anti-glare and transparency results.
Because its great durability, it is suited for outdoors demanding anti-glare on side 1 and a rather good vision-through to the surroundings and skyline, façade and window applications, twin-skins, envelopes, window blinds, skylights... and also indoor applications aswell.
Specifications: Float or low-iron glass / Thickness from 5/64" to 1/2" in. / Sizes: 88x126" up to 354x126" (other thicknesses or sizes under request).