Image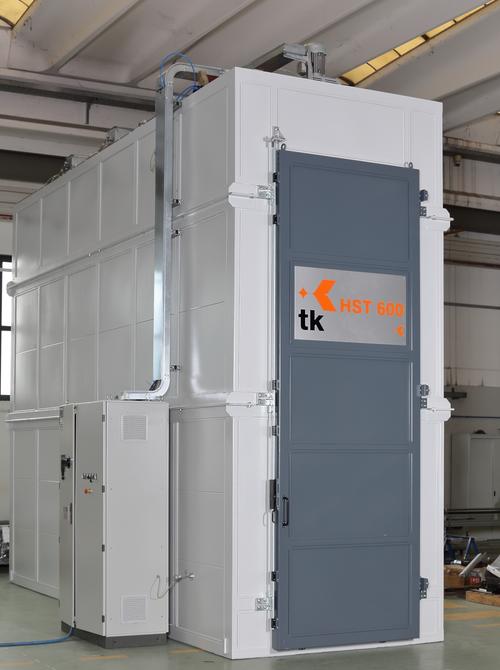 The HST process is the way to prevent and reduce the spontaneous breakage of tempered glasses panels caused by the inclusions of nickel sulphide. There is a growing tendency to require that the glass used for large projects is HST tested.
TK HST oven reaches the Jumbo size of 130 inches by 236 inches with a glass weight capacity of 5 tons.
Moreover, to meet customers requirement, TK has developed a combi-oven that can run both laminating and HST processes.
THIS SYSTEM ALLOWS YOU TO INVEST IN A SINGLE MACHINE FOR 2 DIFFERENT PROCESSES, TO SAVE SPACE AND MONEY.
TK offers a LAMIJET CONVECTION + HST oven: a multi-level laminating oven with trays for glass lamination and a modular system with a quick loading system for the HST process, compliant with EN 14179-01 European standard.
Key features:
Laminating process EVA - PVB - SGP   up to 6 trays with a maximum size of 96"x142", HST process with a maximum size of 78 inches by 142 inches and a maximum of 2 tons
Software completely managed by Siemens PLC  and TKonnect 4.0
Electric board in compliance with UL/ CSA standard