Image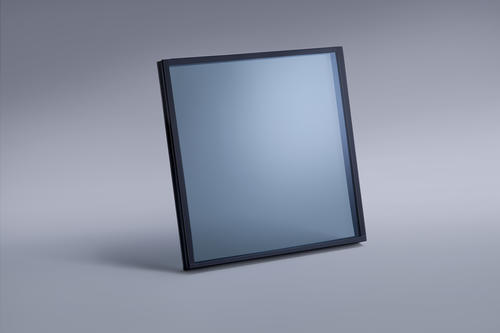 Guardian SunGuard® SNE 50/25 HT is a high performance, low-E coated glass that gives architects a subtle, blue-gray color and mid-reflectivity aesthetic.
Architect focus groups helped Guardian Glass deliver a product with a visible light transmission of 48 percent and low solar heat gain coefficient of 0.25 with a crisp, neutral, subtle blue reflected color in the mid-exterior reflective range.
Guardian Glass completed extensive architect testing on Guardian SunGuard® SNE 50/25 HT coated glass to be sure the product met the needs of the architectural community. This new low-E coating combines excellent performance and a pleasing aesthetic, which translates to greater design flexibility.
Designed to be used on the #2 and #3 surface of a standard insulating glass unit, SunGuard® SNE 50/25 HT coating is available on multiple Guardian Glass substrates, including UltraClear® low-iron glass, in 6 mm, 8 mm and 10 mm thicknesses and has similar durability and processing requirements as other SunGuard® low-E coated glass products. It is available through the Guardian Select® Fabricator network.
SunGuard® SNE 50/25 HT coated glass also offers architects oversized options and bendable applications.
For more information on Guardian SunGuard® SNE 50/25 coated glass, visit https://www.guardianglass.com/us/en/products/brands/sunguard/sne/power-of-and.