Image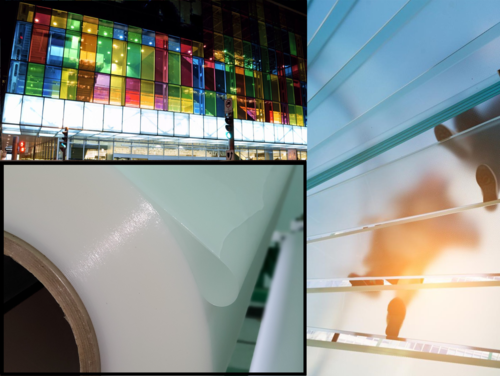 EVALAYER High Density Level D-380 is a full cross-linked thermoset EVA film for glass lamination that offers the highest density level of EVA component in the market. By having higher density, the adhesion on the laminated glass edges will be stronger, the UV rays rejection and the moisture resistant will be higher and the sound proofing performance will be better, making the final product very stable over time.
Combining the unparalleled cross-linking capabilities with the D-380 Density level of EVALAYER, the laminated glass producers will have unlimited options to offer to their clients on safety, decorative and architectural laminated glass among others.
Density is a measure of mass per volume. Using EVALAYER D-380 films is the same of having a new bottle of water filled to drink. In the case of EVALAYER all the roll is filled with EVA component. Lower density EVA films could be compared with partial-filled new bottles of water. Would you buy a half-filled new bottle of water?
Contact us for more information. You get more, you can do more.
There is only one EVALAYER High Density Level D-380. It is from us.