Image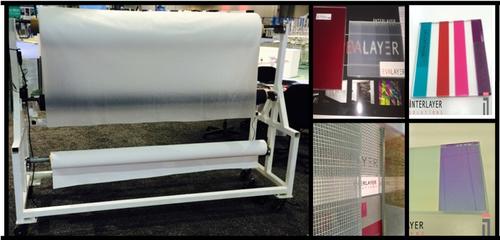 EVALAYER by Interlayer Solutions Inc., is a full cross-linked thermoset EVA specially designed for the glass lamination industry. Properly processed, EVALAYER offers unparalleled crystal-clear results, excellent soundproofing, high resistance to moisture, UV rays and impacts.
EVALAYER could be used in several outdoors and indoors glass lamination applications such as: Open Edge (frameless), decorative, soundproof, fire-rated, switchable, high impact resistant, and medical laminated glass among others.
EVALAYER offers a very strong adhesion level between glasses and a wide selection of inserts such as PET colored films, printed films, electronic inserts, fabrics, meshes, rocks, organics inserts and more.