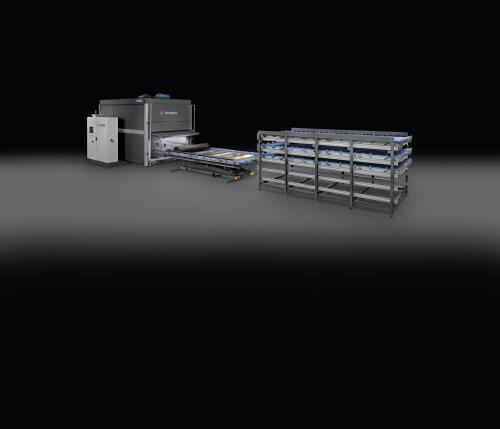 Lamination of flat and bent glass of various sizes, shapes and thicknesses.
Lamination of glass/marble and glass/ceramic combinations, with the possibility of perfect drying of materials.
The kiln is divided into independent chambers. The low section chambers are dedicated to the classic lamination of glass sheets, while a higher section chamber allows the laminating of special pieces, curved glass, and the drying of marble slabs for subsequent lamination.