Image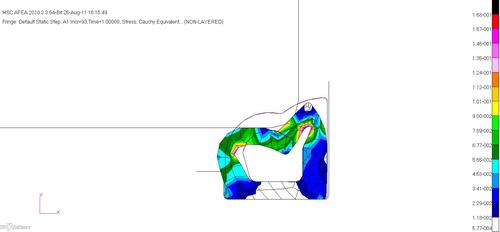 Cooper Standard Industrial and Specialty Group's (ISG) engineering team is focused on optimizing your rubber and plastic sealing profiles from creation to execution. We couple our rubber and plastic design expertise with Finite Elements Analysis (FEA) to fully optimize products to meet tight tolerances and deliver reliable, high-performing products.
FEA technology can help predict how components will perform in real-life applications. It allows our engineers to design profiles to perform under a specific application's impact, compression, or stress. FEA analysis assists to ensure precision, performance, and efficiency in our results.
Our engineers are experienced in creating rubber and plastic sealing solutions for Storefront, Curtainwall, Entry Door, Residential Windows, Interior Wall Systems, Skylights  and Garage Door Systems. Our engineers assist in everything from material selection to design performance. Below are a few featured products that we will display at GlassBuild America, booth 1713. 
Molded Corners, molded end details
Door seals
Die-Cut parts
Dual Durometers
Standard Profiles
iDea® seal capabilities
Fortrex®
Wide range of materials and capabilities – Commercial and Residential
Contact our engineers today to discuss your next project. 800.683.0676