Image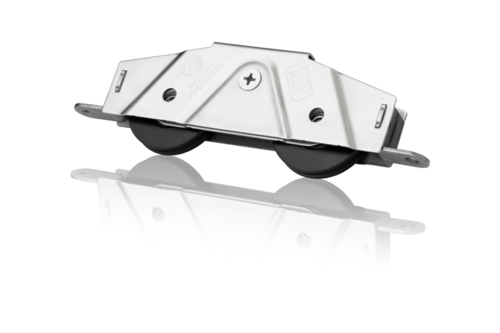 For heavyweight architectural window and door panels, it's important to have a roller that not only handles the weight, but also functions with ease.
When you're using the 9000 Series rollers from Anthony Innovations, even the biggest panels can't resist.
Highlights include:
Panel loads up to 800 pounds make it ideal for large architectural panels.
Wheels available in stainless steel for those who prefer to go with what they know works.
Wheels also available in CNC-machined polymer material. Just as reliable, but more affordable, more durable and much quieter.
Single-bogie carriage for balanced load distribution and smoother glide.
Customizable mounting tabs and spacers make it easy to adapt different existing systems or upgrade from our 8000 Series.