Infor CPQ has over 20 years of experience in fenestration and is widely regarded by the analyst community as the best solution for manufacturers, with its ability to handle simple and very complex pricing and configuration. Infor CPQ brings our customers' products to life through an interactive, dynamic, real-time, 3D engagement experience for selection visualization. This supports brand engagement during the research process and captures the anonymous users' interest long before engagement with sales, driving inclusion in unknown opportunities.
From within a corporate website, quoting experience, CRM, and / or ERP, Infor CPQ's rich, compelling, visual platform allows any user – an anonymous prospect, customer, salesperson, distributor, dealer – to research, select, specify, quote, and order their simple and complex products faster. This wins more business, differentiates brand, and avoids wasted time, duplicate activities, costly errors, and friction within the processes.
Infor CPQ's unique and deep manufacturing integration is standard with Infor (and non-Infor) ERPs, using the exact same technology to generate accurate bills, routings, shop orders, CAD drawings, and model assemblies. This decreases costs, by leveraging a single technology platform from research to delivery.  Infor CPQ's enterprise solution delivers the lowest total cost of ownership in the fenestration industry. 
Image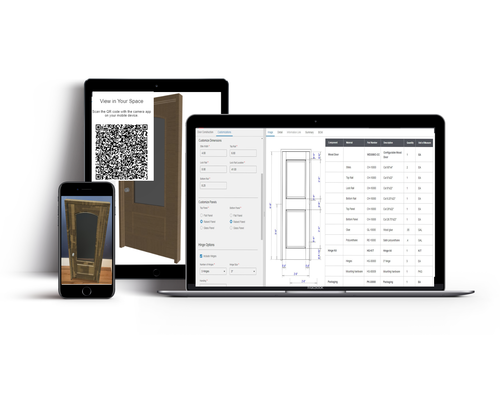 Introducing the launch of GRADUEL-H, the glass with acid-etched gradual opacity, now in a horizontal format: a more profitable and economical format, with the same quality and beauty as the known Graduel.
For the first time, the gradient from translucent to transparent runs parallel to the short side of the sheet (88 inches or 94 1/2 inches), and so, better processing with less waste and therefore better profitability.
It's been a sought-after demand from our customers for a long time, and now it has been achieved by SEVASA's R&D.
The new Graduel-H offers:
Short transition, maintaining the unique Graduel glass quality
Does not show fingerprints, requires less maintenance than other glasses
High resistance to scratches and stains in the treated translucent area
High durability. Ideal for public spaces and high traffic areas.
IDEAL to use both indoors (shower and bathroom screens, office enclosures, partitions, dividers, doors) and outdoors (balconies, façades, canopies).
More info: www.sevasa.com/en/producto/graduel
Image