Blinds Between Glass (BBG) from HANS is a renovation product which is widely used in doors and windows as an energy-efficient replacement for insulating glass. Compared with traditional insulating glass and window blinds, BBG products combine the glass and blinds perfectly as one. Install the aluminum mini blinds inside the sealed IG. There are two kinds of operation systems available for windows or doors: manual or motorized operating to control the blinds. Specifically, the motorized blinds are a stand-alone system as a complete IG. The built-in blinds are driven by solar power and can be operated remotely by remote or voice control to tilt, turn, raise or lower with smart technology.
Let's make it Smpl. We are excited to introduce our new revolutionary hydraulic "Smpl-Door Rail" system. Our innovative door rail combines the strength and durability of our 4-inch door rails with the simplicity of our ICFH100 Bottom Hydraulic Door Closers. It requires no digging or cutting of the floor; quick and easy installation with just 4 fasteners. The base seat is adjustable: 3 millimeters backward and forward, 3mm left and right and 4° alignment adjustment. It is available in brushed stainless steel, matte black and satin anodized finish with hold open function at 90°, which makes it suitable to install in commercial spaces, home interior doors, store entrances and gym doors.  
Image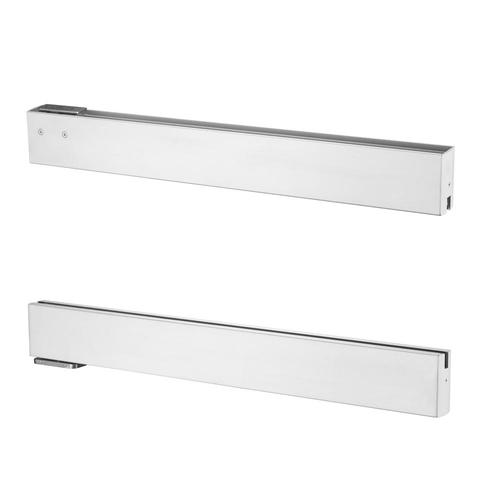 A flexible, silicone foam spacer product, Super Spacer® provides the maximum in perimeter insulation for sealed glazing units and prevents condensation. Desiccant-filled with pre-applied side adhesive, the structural foam spacer significantly simplifies insulating glass (IG) production.
Featuring a vapor barrier backing, the product must be used in combination with conventional IG sealants such as hot melt butyl, polyurethane and solvent-free polysulfide. Dual seal equivalent sealants may also be used.
 
Image