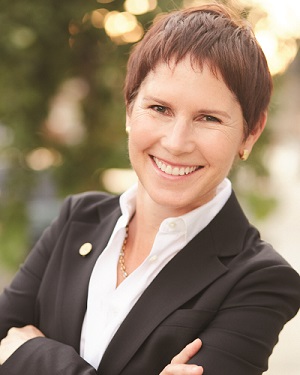 We're here, and we're live.   
It's a big deal every year in September for the largest glass and fenestration trade show in the Americas, but more so in 2021. 
There are 304 eager exhibitors here who have been working for the past 18 months on new products and services to solve our industry's challenges and grow our glass and fenestration companies. 
As High Quality as Ever
The 2021 GlassBuild America show floor is smaller than in past years but compared to the other industry trade shows that have been fortunate to have a very loyal exhibitor, attendee and member base, we're in excellent shape. 
As of opening day, only 10 exhibitors cancelled past the deadline. They will be missed, and they all promise to be back in Las Vegas, Oct 18-20, 2022. As several were very "last minute," you'll see an extra beer truck, food stands, and seating scattered throughout the halls. (To all the exhibitors who asked to move into their spots, our apologies. It's just too complicated for a show our size days/hours before opening). 
As for attendee registration, we're tracking slightly behind, as expected.  For every GlassBuild America, more than a quarter of our total registrations happen on-site, so we won't know final numbers until after the show closes on Wednesday.     
I have no doubt that your experience here will still be as high quality as ever. 
Adapting to Change
Here's one thing that is different—you will notice there is no aisle carpet this year. Those of you who attend or exhibit at glasstec and Fensterbau in Germany are used to the concrete aisles. It also means faster move-in and move-out. We'll evaluate this decision along with all the others in our post-show debrief.  
No matter the final number and comparisons, the NGA and GlassBuild America are strong and strongly committed to serving the industry for decades to come. We are nimble, adaptable, creative and up for any challenge.    
NGA Working for You
We also have a host of other very successful events coming up, like the BEC Conference which will be co-located with Glass Processing Days (GPAD) for the first time in March 2022, pairing two key segments of the glass supply chain, glazing contractors and glass fabricators.  Between now and then, our very prolific technical committee volunteers continue producing many excellent resources available on the NGA Store, meeting next at the NGA Glass Conference in Long Beach, CA, January 24-26, 2022.      
The NGA is hard at work finding workers for our labor-challenged industry. GlassBuild America exhibitors, our magazine advertisers, 1,700 dues-paying members and some very generous donors are helping put NGA's Glazier Apprentice Curriculum into registered apprenticeship programs across America.  
To Your Company's Success
This year in the Industry Pavilion featuring the all-new GlassBuildTV, you can learn more about this and many other efforts, including those of nearly 20 organizations NGA cooperates with in the spirit of nonprofit success, all of which translates into your company's success. 
It's why we exist.  It's why we're here.   
You're here to get in-person, first-hand intel and insight on the most exciting products and services or industry has to offer. To see old friends, competitors, and meet new ones. I'll be in the Industry Pavilion and in the show aisles, so please stop me so I can thank you for coming and learn how NGA can help you succeed.