Company Profile
SEVASA specializes in the production of technical acid-etched glass, for a sustainable use in architecture, interior design, framing and electronics, with environmental ISO 14001 certification.  A worldwide reputation on highly performing glass for almost 40 years.
Market's widest satin range available worldwide, now presenting the new LINEAS COLLECTION, the new decor acid-etched/engraved glass collection with line patterns. The company is also presenting the unique Anti-Glare See-through to the distance glass for façades and windows. / The new BirdKare, bird-safe outdoor glass along with other options for interiors. / Do not miss LuxRaff Antiscratch surfaces glass line, up to oversized XL size / Stay updated with Sevasa's world's reputed non-slip CriSamar® STEP floor glass. / Do not miss new products for glass markerboards (proyection included), framing and other anti-glare solutions.
Products & Information
New etched/engraved glass collection with linear patterns.
LINEAS-T (transparent)
LINEAS-S (satined)
LINEAS DINAMIC (3D motion)
SATENLINEAS (screen effect)
A subtle play of light with SatenDecor® satin, light diffusion and bright effects known from CriSamar® engraving. Choose privacy or transparency. Elegant, sophisticated, versatile and functional interior design:
Unalterable over time, it does not degrade or blur, unique light and brightness.
High resistance to fingerprints and very easy to clean.
Available in clear, low-iron, color and mirror* / Thickness: 3 - 12 mm (1/8" to ½") and size Standard 2250 x 3210 mm (88" x 126"). It can be tempered and laminated*
*except double-sided products.
SatenDecor® and CriSamar® are trademarks from SEVASA.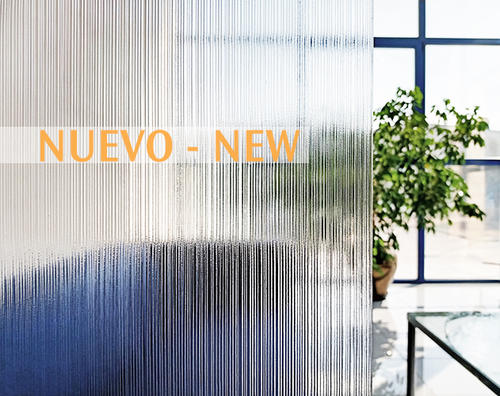 BirdKare® is Sevasa's bird-safe glass solution with specific acid-etched design. It minimizes day/night risk of bird collisions with different dot (BK 572, BK-573) or linear patterns (BK 574).
Sevasa's acid-etched visual markers are defined by means of size, density, contrasted surface structure and glass side (exterior, side #1) in order to minimize risks such as mirror effect or fly-through conditions.
It complies with local regulations or national guidelines, when required. It meets the recognized 2x4 rule and other tighter mandatory or voluntary regulations.
Applications: Façades, windows, railings, balconies, sound barriers, windbrakes, shelters, vegetated roof and terraces, glass corners...
Specifications: Options for any glass base, clear, low-iron or coated on side #2 low-E, reflective, solar control ... (to consult). / Thickness from 5/34" to 1/2 " in. / Sizes: standard 88x126" (other sizes to consult)
Image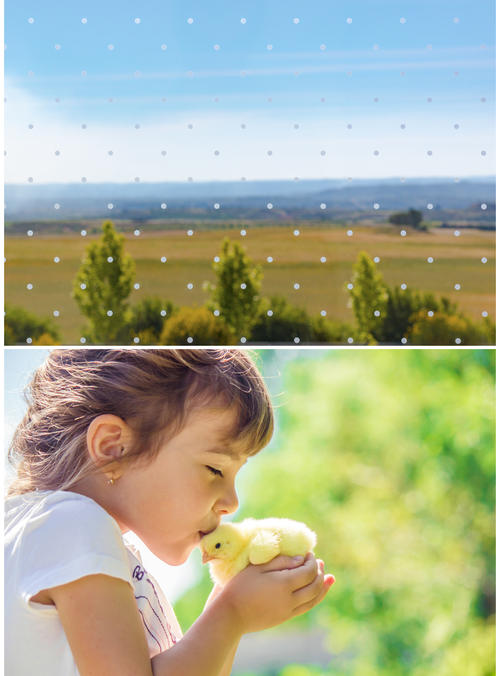 LuxPrint See-Through is the new anti-glare and anti-reflective glass for vision-through façades or windows with a most exclusive feature: it's the world's unique anti-glare acid-etched side 1 glass you can see through, even miles away at the distance, with good image definition and no blurs.
Without coatings, films, nothing added, just and only glass with a specific structured surface for a sustainable architecture. It is available in standard size 126"x88" in glass sheets nad also oversized glass up to 354" (9 meters) long, for an outstanding and singular architecture design.
LuxPrint See-Through line is composed by 3 finishes: LuxPrint 6, LuxPrint 8 and LuxPrint 10, with different anti-glare and transparency results.
Because its great durability, it is suited for outdoors demanding anti-glare on side 1 and a rather good vision-through to the surroundings and skyline, façade and window applications, twin-skins, envelopes, window blinds, skylights... and also indoor applications aswell.
Specifications: Float or low-iron glass / Thickness from 5/64" to 1/2" in. / Sizes: 88x126" up to 354x126" (other thicknesses or sizes under request).
Image