Company Profile
DECCO S.A. is a manufacturer of high-quality PVC window and door profile systems. Our profiles are appreciated by fenestration manufacturers and direct users of windows and doors. Our professional team, modern machine park, custom Research and Development Center and meticulous quality control, as well as numerous certificates and awards make the PVC profiles the flagship product of the DECCO brand.
The innovation of our products has been built on work and knowledge accumulated over generations. Thanks to our experience, we understand how to construct PVC profiles with the greatest parameters. DECCO profiles guarantee excellent thermal insulation properties, high quality and a modern design.
The entire production is supervised by the laboratory and the Research and Development Center. We are a trusted business partner, for whom customer satisfaction is of the utmost importance. Our products are distributed throughout Europe. Cooperation with us is destined for success.
Products & Information
Window that opens outward
Casement windows are hinged on one side and open outward to the right or left. It effortlessly opens and closes with a special crank that can be folded away when not in use. It is commonly used above kitchen sinks or a bathtub. Casement windows can offer you excellent energy efficiency compared to other American window profile systems. When screens are included, they are placed on the interior side of a window.
Image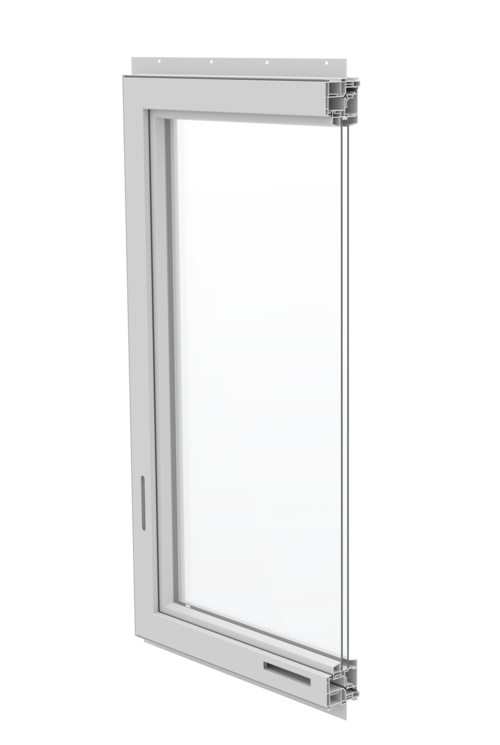 One of the most popular type of window in the United States
The Single-Hung window sash can be lifted only from the bottom. The main difference compared to the Double-Hung window is that the Single-Hung has a fixed glazing in the upper part. As a consequence of it, they are very energy efficient and easy to operate.
Image