Company Profile
Casma is synonymous of originality and innovation since 1942. We provide a full range of architectural solutions based on innovative technologies and outstanding experience. Casma designs and manufactures more than 3800 accessories for tempered glass doors and door closers. We produce fittings for exterior and interior glass applications such as patch fittings, door rails, door closers, sliding systems, stacking away systems, tubular handles, profiles either for shop-fronts and for interior office partitions and shower enclosures. Our employees transfer the passion for their job on all our products. This means a great attention for details, fine aesthetics and hi-end finishing. The attention on details and on quality, together with the friendly installation, makes our products unique in the market. From US to Australia, Casma is considered a premium brand. Our mission is to make our customers' job as easy as possible and to help them in choosing the best solution for any of their applications. This makes Casma a "reliable supplier".
Products & Information
A new Casma compact mortise cylinder lockset (the most compact into the market) with multiple finishes and functions with ADA compliant thumb turn.
The product is ideal for premium interior office spaces and dormitories thanks to the F12 function.
Two versions available: frameless and framed (it is suitable for jamb installations)
Technical characteristics
Suitable for 3/8"-1/2" glass thickness
The framed version has a 9/16" step
Easy to assembly
Available finishes: anodized aluminum, satin or polished brass and satin or polished stainless steel
Many handles available in various finishes
Wall and glass lock receiver available
Image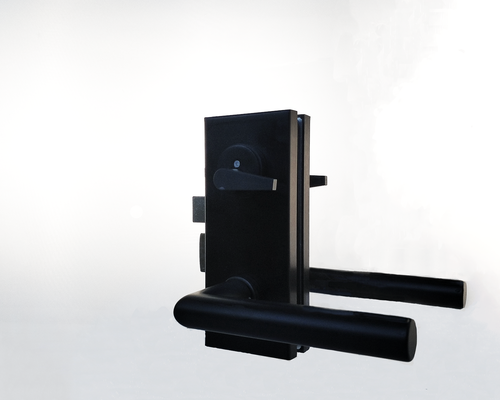 Overview
Frenum, the hydraulic hinge for interior applications and showers.
It is a true door closer, completely manufactured in Italy, suitable for doors up to 220lb.
Frenum can be installed on frameless glass, aluminum frame or wood doors.
Technical characteristics
Factory preset strength EN 1154 – 2 (ADA compliant)
Max. door weight 220lb
Suitable for 3/8",1/2" glass thickness
Max. door width 39,4"
90° Hold-Open o NHO available
Easy to install, it takes less than 10 minutes like standard free-swinging glass doors
World first with the standard patches' dimensions and glass notches
Adjustable bottom pivot and closing speed to suit any installation requirements
Super-fast installation
Complies with ASA and ANSI codes
Available finishes: anodized aluminum, satin or polished brass and satin or polished stainless steel
 
Image