Company Profile
Anthony Innovations brings over 65 years of experience in the development of new hardware solutions. We specialise in the design and manufacture of rollers that move large door and window panels for high-spec residential and commercial applications. We apply our industry expertise and the latest technologies, to develop new rollers that make doors and windows move effortlessly. Our engineers help OEM's, systems distributors and door and window hardware distributors globally to solve problems and in so doing, to stay ahead of their competitors.
Learn more about Anthony Innovations at www.anthonyinnovations.com
Products & Information
The 1000 Series roller performs above all else within its class, featuring; increased adjustment range, ease of adjustment under load and improved rolling performance.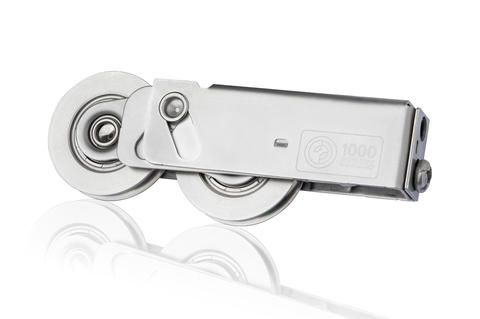 The GIANTQuad is the strongest roller in the market. Its 1100lbs load capacity enables you to build larger, heavier doors of up to 2200lbs!