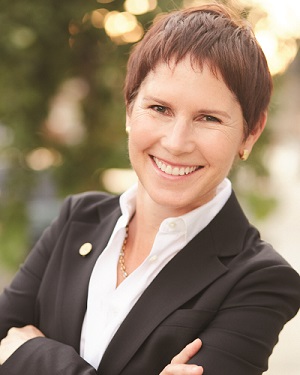 NGA is getting ready to deliver its most ambitious pandemic pivot—transforming GlassBuild America into an online event. We're calling it GlassBuild Connect, and it will last the entire month of September.
The #1 priority is—as always—connecting buyers and sellers. The 330-plus exhibitors you would have seen in person in Las Vegas will showcase solutions for glass, glazing and fenestration businesses on NGA's GlassBuild-branded platform.
It goes without saying that the pandemic has had tremendous economic impact. We all need to reinvent ourselves, how we work, how we go to market, how we survive this worldwide crisis. That's why staying connected, and identifying opportunities and ideas you may not even know you need yet is more important than ever.
This year, that happens online at GlassBuild Connect.
Just as we did in July for NGA Glass Conference online, we're leveraging our extensive content and educational expertise to deliver a unique and impactful online event.
Watch your inbox and NGA's social media platforms for these themed weekday content alerts:
Manufacturing Mondays

Outlook Tuesdays

Performance Wednesdays

Installation Thursdays

Fenestration Fridays
Bonus: Everyone gets weekends off!
It's important that I also share the fact that GlassBuild Connect will not come close to producing the revenue generated by GlassBuild America. Fortunately, thanks to the strategic reserves planning of our Board of Directors, the National Glass Association remains financially strong. Quick side note: This is not true of all trade associations—none of which were eligible for the CARES ACT or PPP—only charitable organizations got that relief.
Trade associations, like ours, are dipping into their reserves to continue operations and support member needs which are increasing and changing during the pandemic and economic fall-out.
So, I ask all of you, members and non-members alike, to support NGA in turn. It's simple, and the best part is, it will benefit you, too.
GlassBuild Connect registration is open. Please sign up here. Our suppliers need to see you there, and so do we.
NGA will deliver an event worth your time and exploration.
Count on us, and we'll count on you to be there.
 P.S. We're all looking forward to seeing each other in person in Atlanta, September 13-15, 2021.