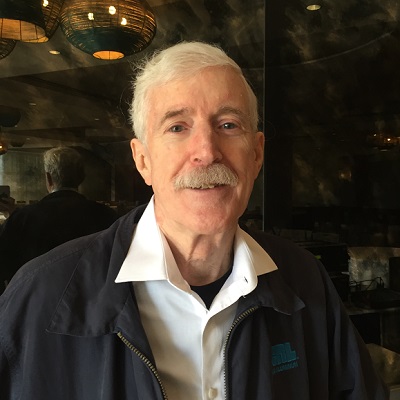 Last year I wrote about my retirement from C.R. Laurence and finding my way to remain connected to the glass and glazing industry. My first consultant gig upon retirement was to return to an association – the National Glass Association. I was invited to speak at the New Professionals reception at NGA's Annual Conference in Naples, Florida (2019). After nearly four decades in the business, the first thing I wanted to do was thank the industry for providing for me and my family for that time. It was my privilege to continue to participate in ways that nurture the next generation of new professionals and to instill the sense of gaining an industry as family over time.  
The best advice I could give, which remains true, was to tell newcomers to learn and commit to an industry and, in turn, that industry will take care of you. Experience in sales, technology and the like are important. But taking the time to choose an industry and learn it will generate exponential value for oneself, the employer and the industry. Companies come and go; jobs change; but, the industry – especially the glass industry – will remain.  
While all of that remains true, I'll add that you need to be adaptable. Two months ago I attended my first virtual conference and I was impressed with the entire presentation. It was the NGA Glass Conference. While there's no substitute for meeting and seeing products in-person, we've all found ourselves adapting to this new normal. Under these odd circumstances we were all still able to get together, collaborate, and learn.  
The theme of adapting continues as we find ourselves without an in-person GlassBuild for the first time. Mind you I've been to every GlassBuild since I joined the industry. This year thousands of buyers and sellers are still coming together for education and new products, this time online for GlassBuild Connect. 
While not ideal, exhibitors are making the most of it, some better than others. Some companies jumped in with a basic presence to be seen and found (which is fine), others are taking full advantage of this newly found reach of an online platform. I admire the folks that chose to get creative and seize this opportunity. Some are showcasing live demonstrations, others highlighting new products socially as they should. Then I see companies like FHC going the extra mile and recreating their entire trade show booth in their facility and walking people through via video as if they were actually at the show. I was fortunate to be invited to their virtual booth and get to walk through and review products, just like I did at every other glass show. It was familiar-yet-new, and it was adaptive. They took full advantage of the situation and its opportunities. And now a lot more people can see it than would've been on a trade show floor.  
This concept isn't limited to this company, show or year. Everyone needs to remain adaptable to their current surroundings, market and customer in order to survive. I encourage all of you to think about what you could be doing to not only keep with the times, but also reach further and stand out. It also reinforces the need to stand by your industry, its respective trade association, and get involved. This is your opportunity to stay engaged with the people, businesses, products and trends that keep you and me going.